Our goal is to provide the highest quality products possible at reasonable prices 
WELCOME TO DERMA-SAFE
Derma-Safe has been manufacturing and distributing shaving and utility products for over 30 years.
Our goal is to provide the highest quality products possible at reasonable prices. All our products are designed and manufactured in our plant in NJ with this in mind. We are currently manufacturing folding razor knives (HR207) to Mil Spec. R-365408 which are used by the U.S. Military. We also added the SERE folding Utility Saw, which uses the same handle as our knife, with a Swiss made 18 TPI saw blade installed, both are being used in many private survival kits. We have become more diverse over the years and added aquatic weed control products to our line, for those who live on lakes.
Our products are currently used by: The United States Military, Survival Kit Manufacturers, Bread Manufacturing for top slitting, Electricians, Painters/Detailers, Sewing Industry, Fishermen, Outdoorsmen, and Hobbyists.
DOD Base Direct Purchase – Colored handles are not associated with an NSN.  (Ok for local purchase)
Conforms to NSN # 6515-01-363-1212 and 5110-01-363-1212 
POCKET SURVIVAL SAW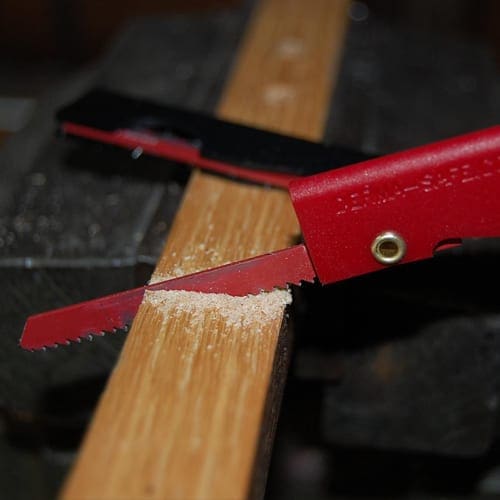 The SERE Pocket Survival Saw By Derma-Safe Company
This Folding Utility Saw uses a High Speed Steel saw blade that folds into a compact handle..
Razor Knife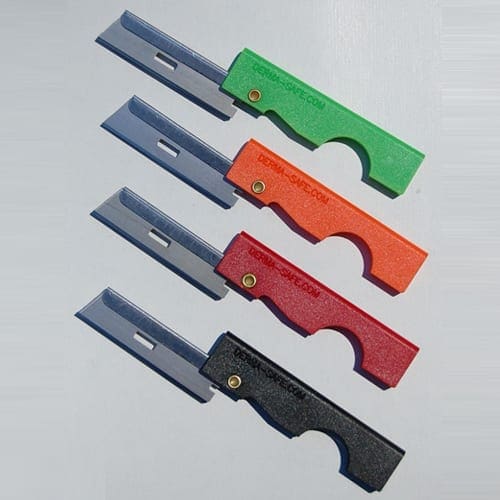 The Derma-Safe SERE Razor Knife is a light to medium duty cutting tool, and due to its size and weight is a great addition to any survival kit or outdoorsman pack.